Spider-Man Back Print Kids Oodie
Dispatch Dates.
This item is in very high demand! Your order Ships On .
If you order 2 or more items from us at the same time, they will be sent together. This means we have to wait until your full order is in-stock to dispatch it.
Regular price
€95*
Sale price
€70
Unit price
per
Save €25
Sold out
Please select all options
View full details
Details

- Super Hero dreams meet bedtime comfort! Let your little web-slinger swing into a world of cosy adventures with our official Spider-Man Back Print Kids Oodie. 

- LOVED by 3 Million+ Oodie fans across the globe (thousands of 5 star reviews)  

- Made (with love) from the most cuddly-soft materials on earth: Every Oodie is made from toasty-warm sherpa fleece on the inside and buttery-soft, Toastytek™ flannel fleece on the outside. You'll feel like you're being hugged by a giant, fluffy cloud  

- The Oodie is your new bestie: You'll never want to take it off! It's perfect for chilling on the couch, spending a night in with friends or watching a movie  

- One size fits most: The Kids Oodie is designed for children aged from 3 to 13 years old and measures 75cm long 

- 100% satisfaction guarantee and 30 day, no hassle returns  

- FREE shipping (over €50) and FREE gift wrapping bow included (how cool is that?)  

- Fully machine washable: Won't fade or pill - we promise ;) 
Shipping Info

We use Evri International for all of our deliveries. You can expect your parcel within 2-8 business days from when it leaves our warehouse.
Oodie Care Instructions

You can find all care instructions on the inner care tag of your Oodie, however standard care options for our Oodies are as follows:

Hand / machine wash using cold to warm water (40°c maximum is suggested)
If machine washing, ensure a gentle cycle is selected
Use only very mild detergents (approved for wool/ silk)
Do not tumble dry
Avoid mixing with other colours
Do not iron

If you really want to best preserve the cuddliness and softness of the Oodie for as long as possible, we recommend hand washing it in cold water.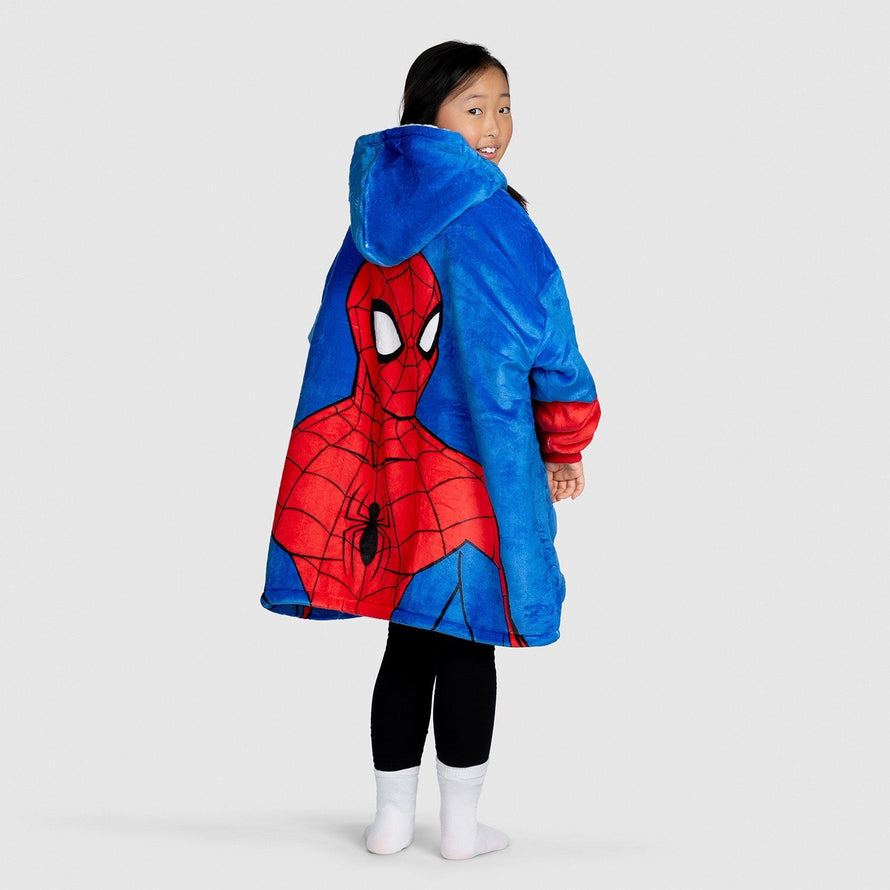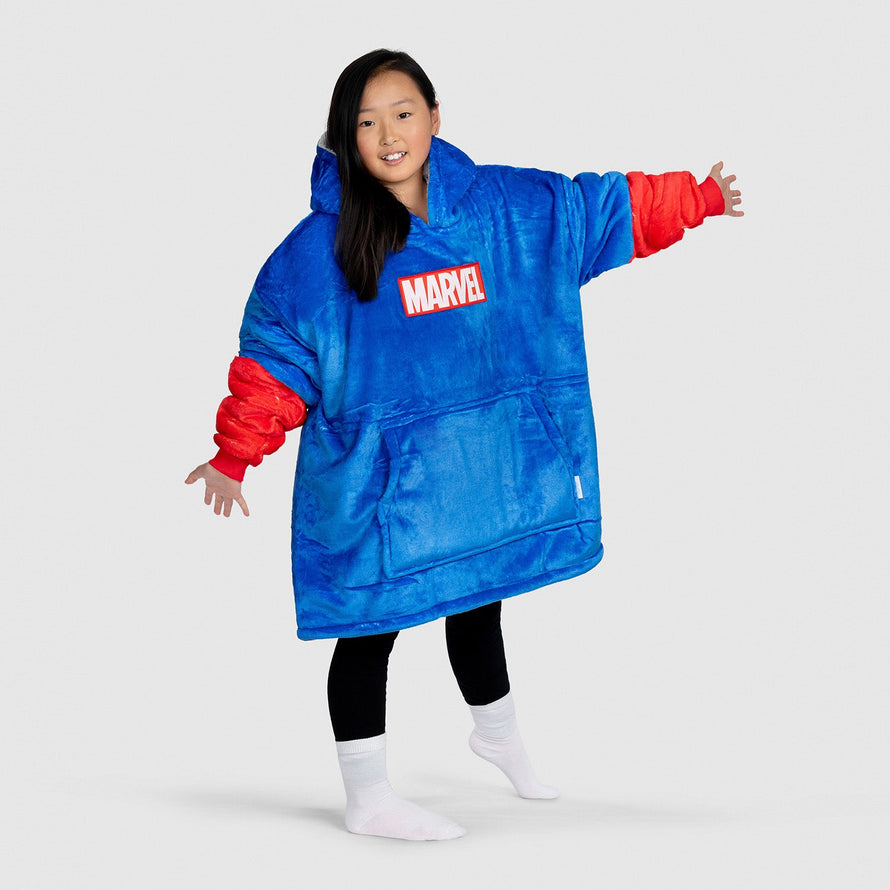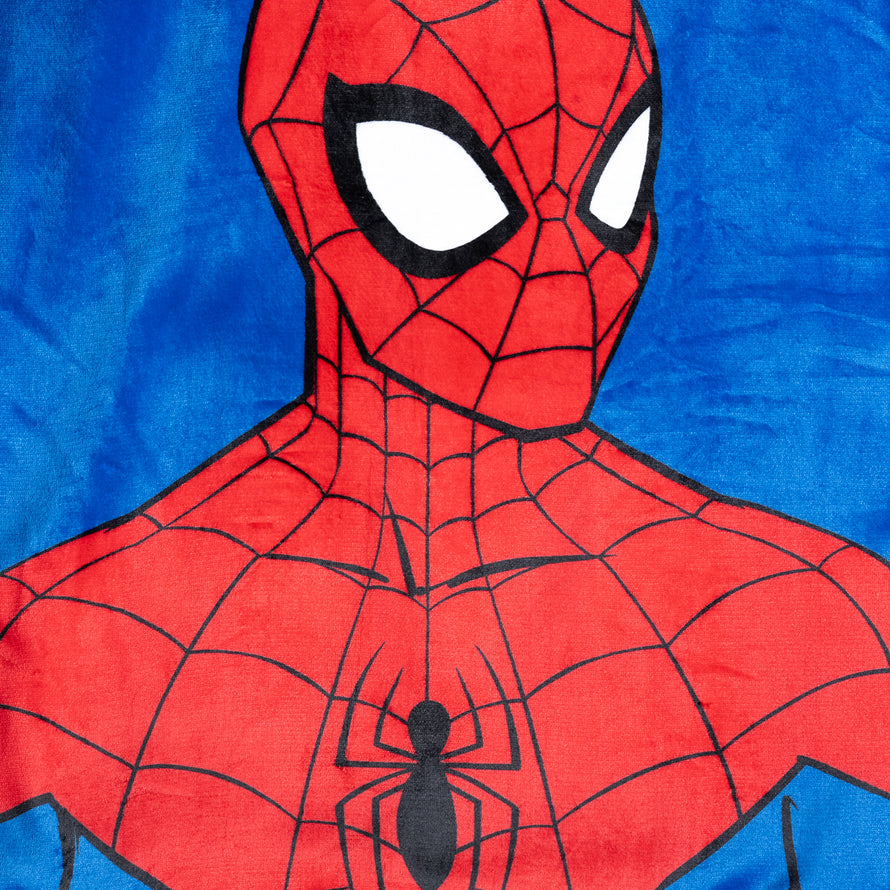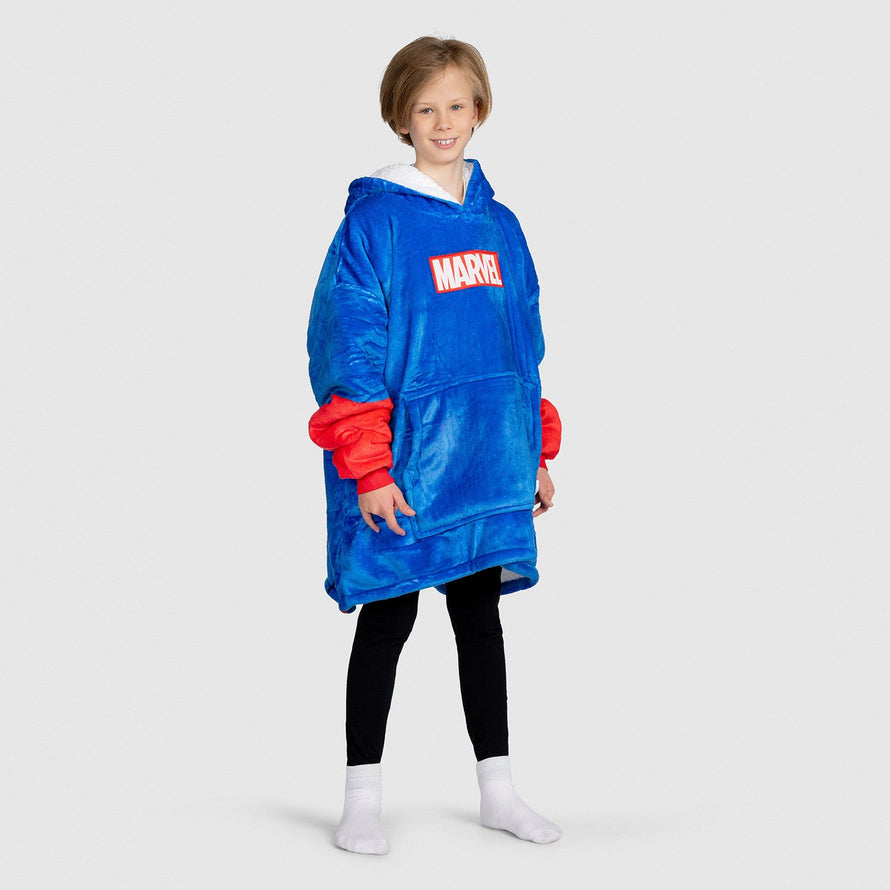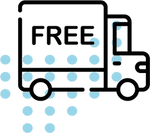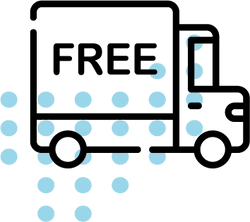 Free Shipping (Over $50) & Returns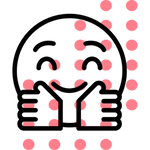 Toastytek™ Flannel Fleece Exterior
Super Warm Sherpa Fleece Interior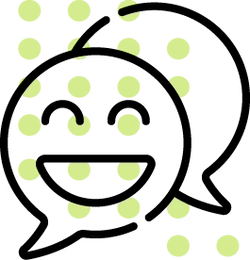 Over 3 Million
Happy
Customers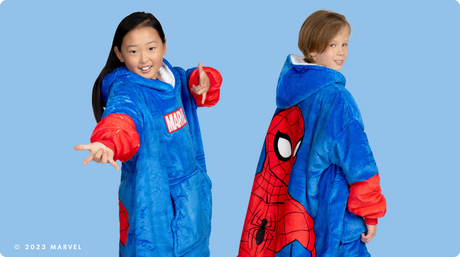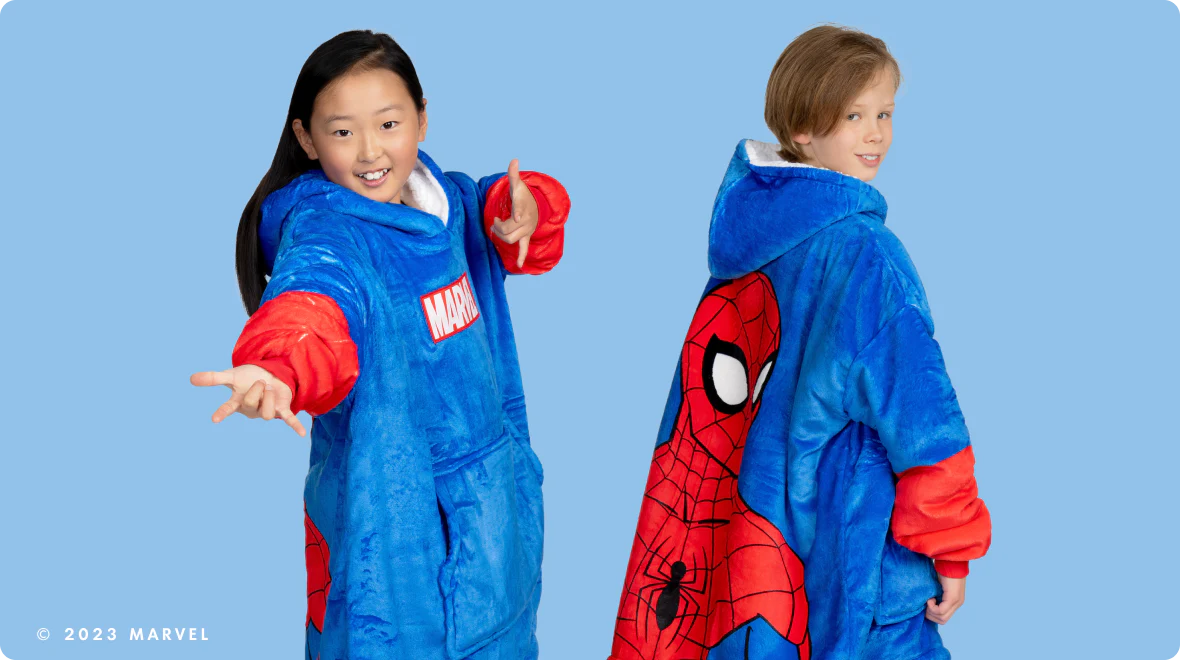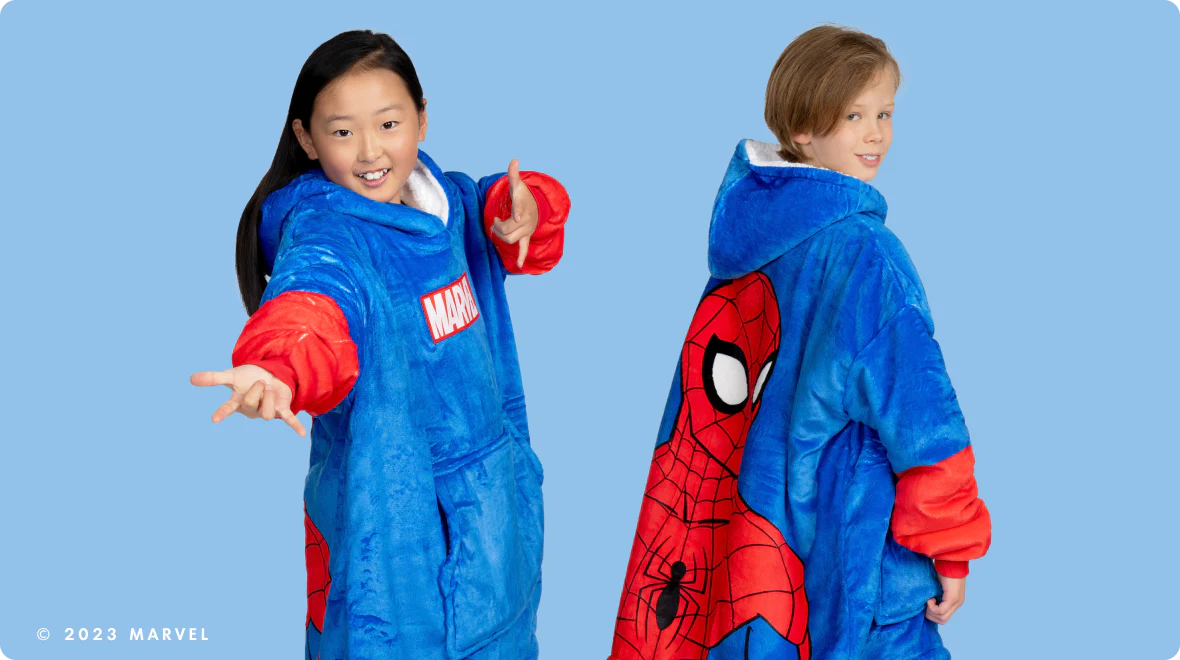 Super Comfort For Little Super Heroes
Let your little one embrace their inner web-slinger with the official Spider-Man Kids Oodie! This isn't just an ordinary piece of loungewear – it's a ticket to transforming mundane moments into extraordinary web-slinging adventures. As the unmistakable Spider-Man costume graces the back, your kids will feel the superhero surge of comfort envelop them.
Perfect for cozy couch crusades or daring dreams, this Oodie boasts a super-soft touch that even Peter Parker would trade his Spidey suit for.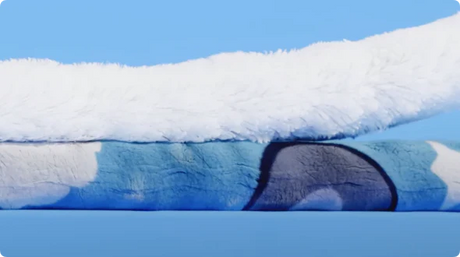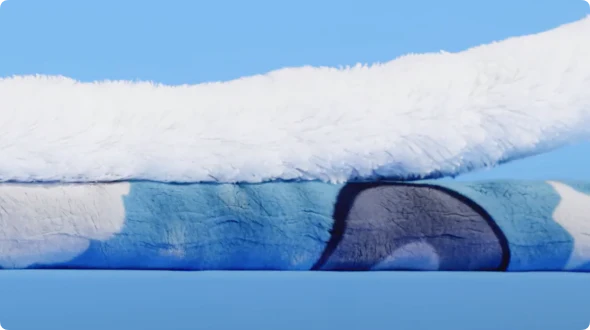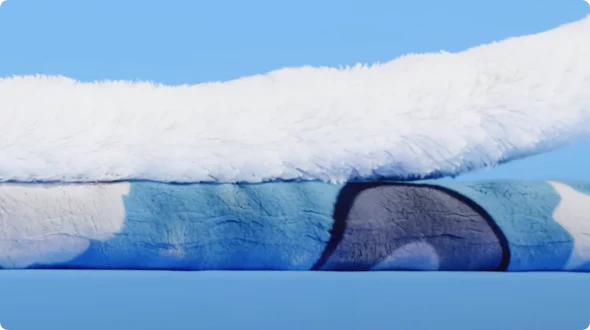 Softest, Warmest Thing You'll Wear - EVER!
The Oodie is easily the warmest, most deliciously soft piece of clothing EVER. Your little ones will love the adorable and funny designs. One try of their new cuddly wearable blanket and they'll be hooked! Every Oodie is made from a unique blend of utterly-buttery, ultra-soft sherpa fleece on the inside and scrumptious Toastytek™ flannel fleece on the outside. It feels like a big warm hug from a giant fluffy cloud.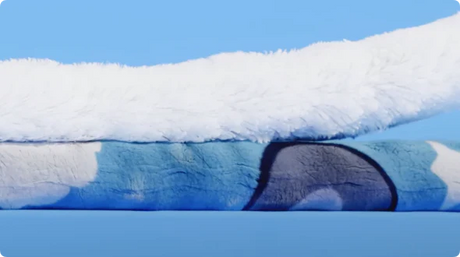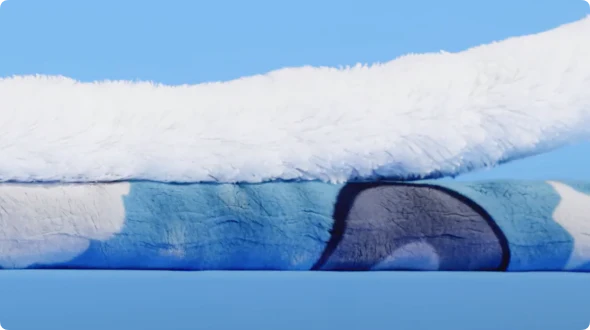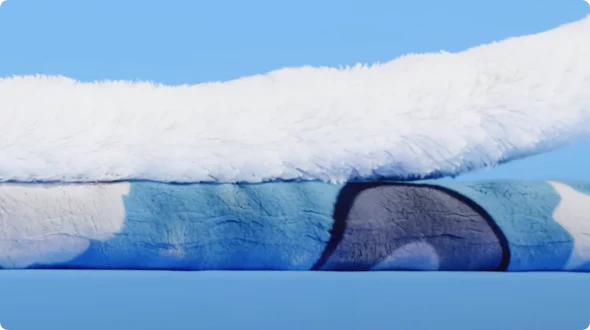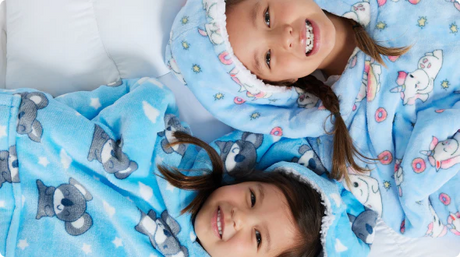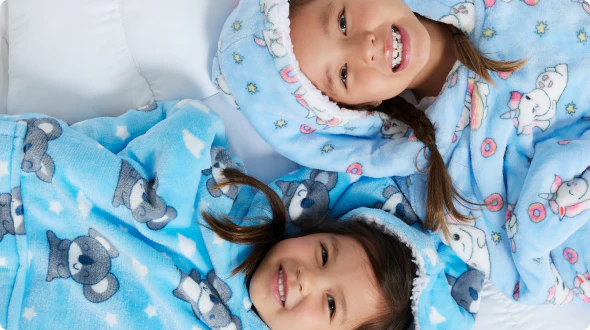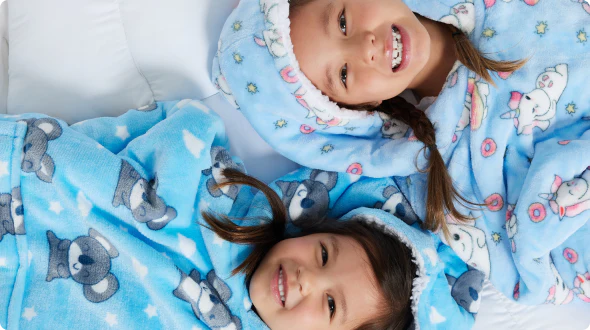 Perfect For Parties Or Watching Movies.
The Oodie is the perfect comfy piece for little ones to snuggle up on the couch and watch movies, play outside on a cold day, or have fun with friends at sleepover parties! With a deep hood and big front pocket, your child can hide snacks or toys. They'll love playing in their Oodie.