Barbie™ Oodie Weighted Blanket
Dispatch Dates.
This item is in very high demand! Your order Ships On .
If you order 2 or more items from us at the same time, they will be sent together. This means we have to wait until your full order is in-stock to dispatch it.
Please select all options
View full details
Details

- Barbie™ Weighted Blankets are here. Dream big and take your sleep to the next level with an ultra soft and snug premium blanket. The Oodie Weighted Blankets are designed to improve sleep and reduce anxiousness.

- How to choose the right weighted blanket: Aim for around 10% of your weight. If you weigh 25kg-49kg then select a 4.5kg Blanket, 50kg-94kg select a 6.8kg Blanket or 95kg+ select a 9.0kg Blanket. Select your preferred blanket from the dropdown above.

- Made from the most cuddly-soft materials around: Oodie weighted blankets are made from a special, ultra-soft, ultra-snug Minky plush fabric. This material is known to retain heat to keep you warmer, for longer.


- Eco-friendly glass beads are sewn into separate blanket pockets to disperse weight evenly over your body.


- Extra large size for extra snuggles! Oodie weighted blankets are 198 x 121cm, we suggest one per person for optimal weight distribution and comfort.


- FREE shipping: For all orders (over €50).


- 100% satisfaction guarantee: Love it or return it within 30 days for a no hassle refund.


- Important safety information: Not suitable for children under 3 years old. Consider consulting your GP if using alongside serious medical conditions. Ensure you can safely lift the blanket before use. Do not use near open flames. If the blanket rips or leaks, dispose immediately. Do not ingest beads.

Shipping Info

We use Evri International for all of our deliveries. You can expect your parcel within 2-8 business days from when it leaves our warehouse.
Oodie Care Instructions

You can find all care instructions on the inner care tag of your Oodie, however standard care options for our Oodies are as follows:

Hand / machine wash using cold to warm water (40°c maximum is suggested)
If machine washing, ensure a gentle cycle is selected
Use only very mild detergents (approved for wool/ silk)
Do not tumble dry
Avoid mixing with other colours
Do not iron

If you really want to best preserve the cuddliness and softness of the Oodie for as long as possible, we recommend hand washing it in cold water.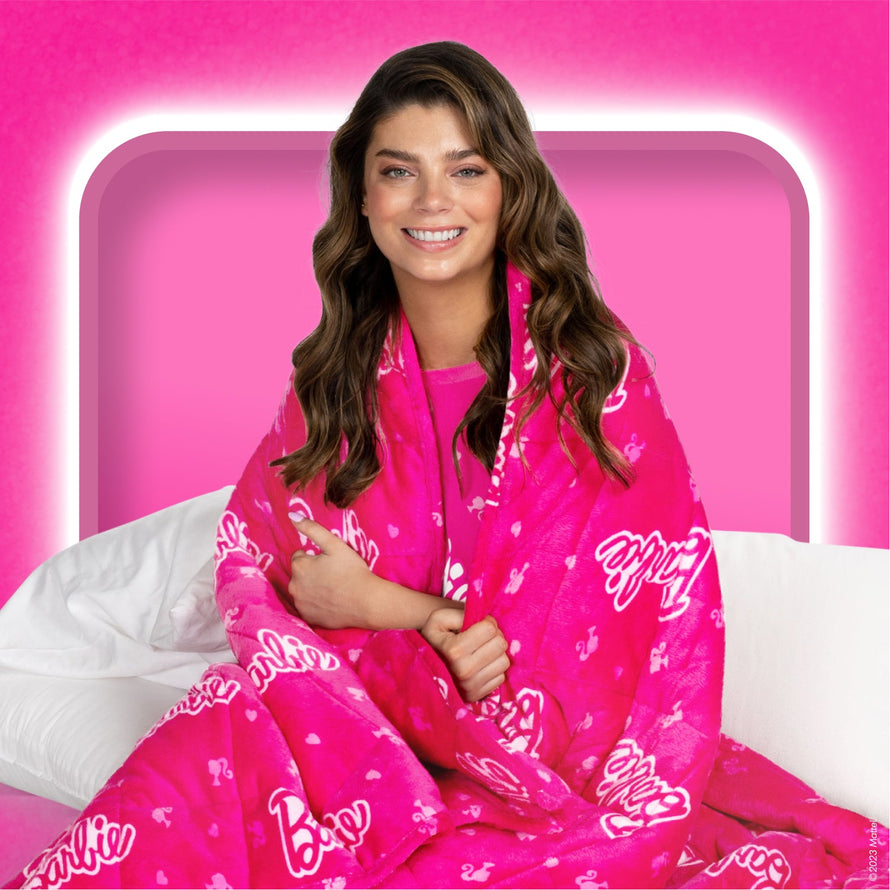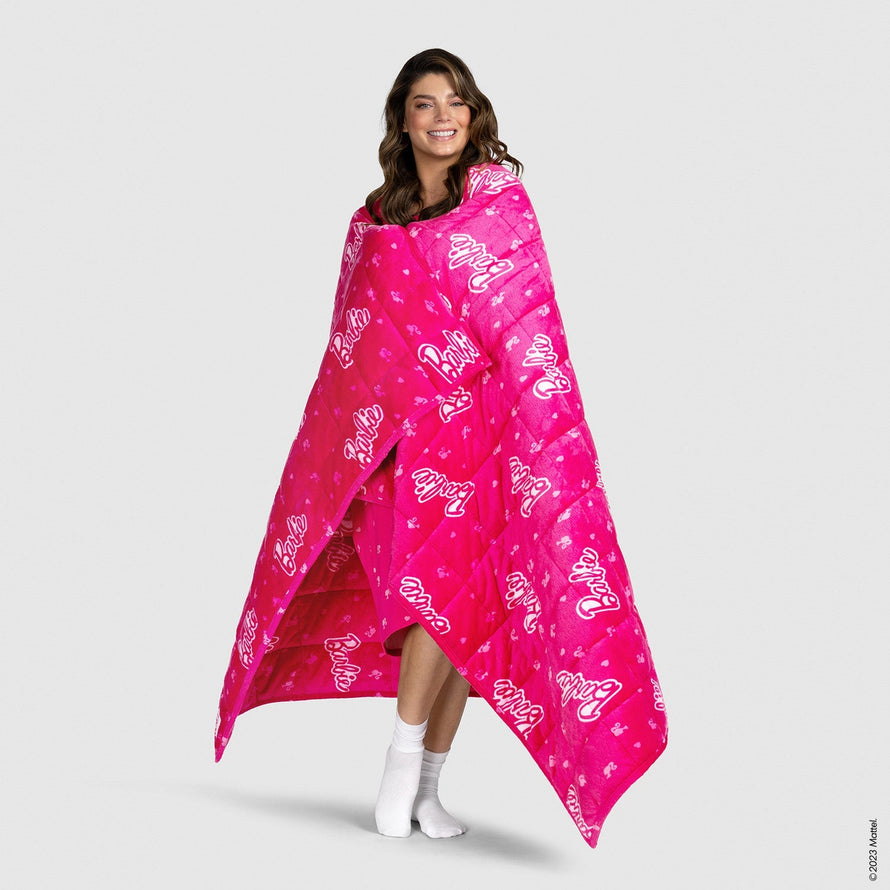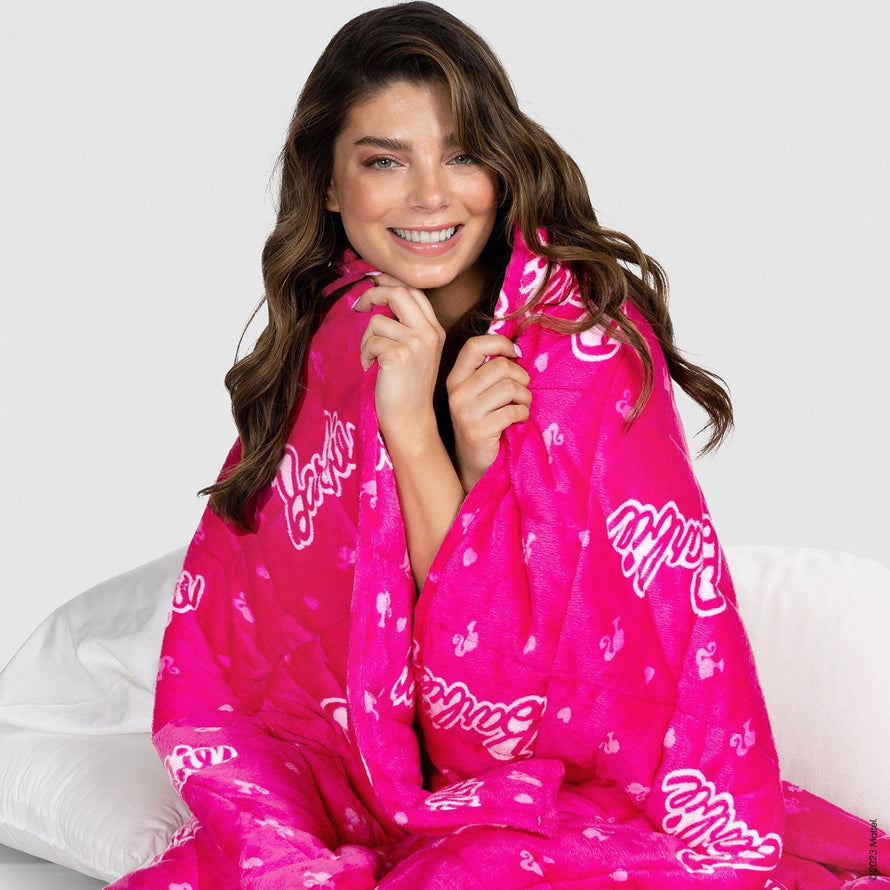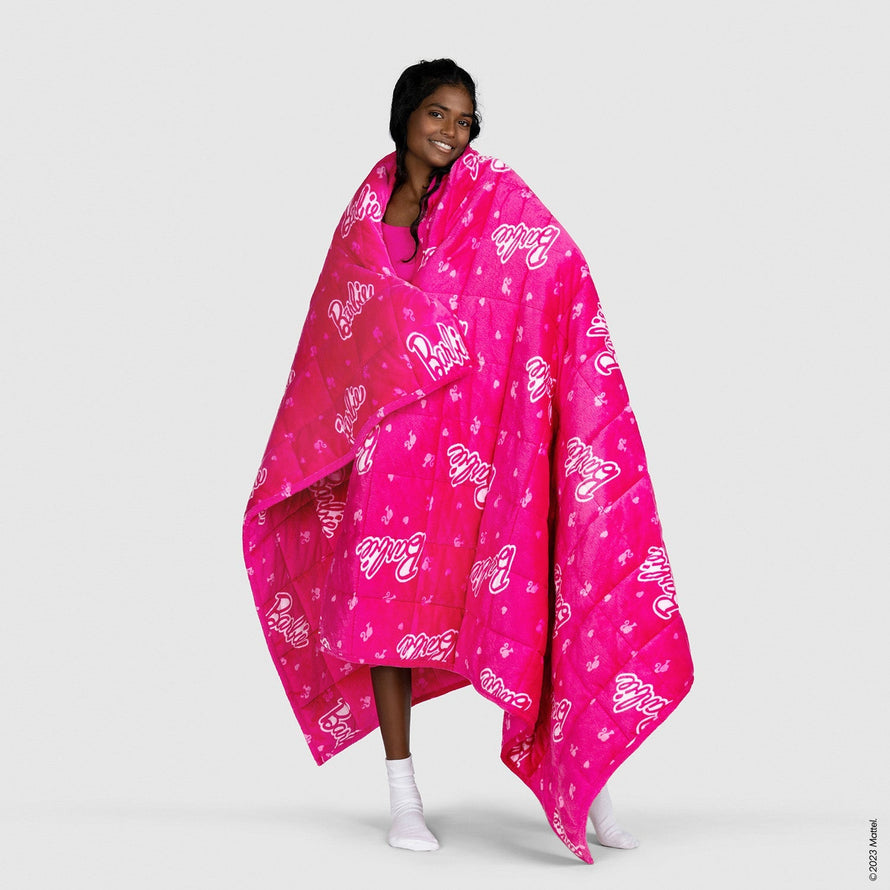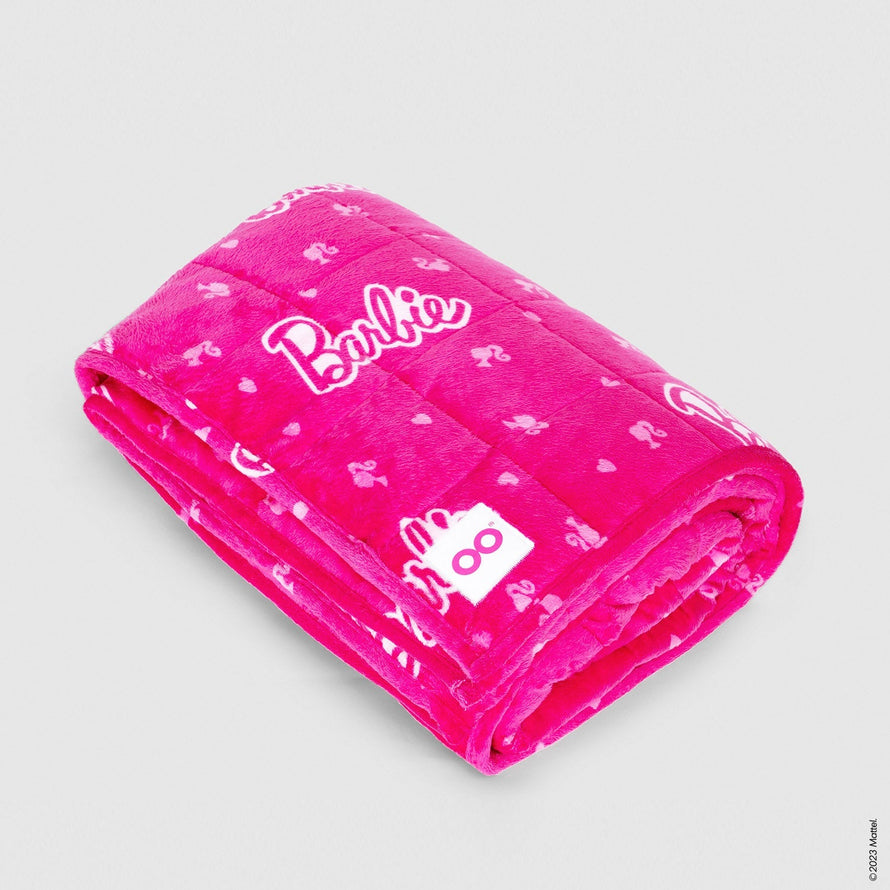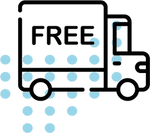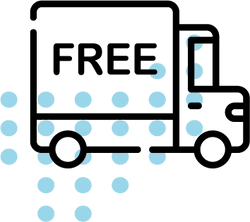 Free Shipping (Over €50) & Returns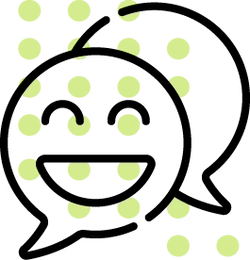 Over 3 Million
Happy
Customers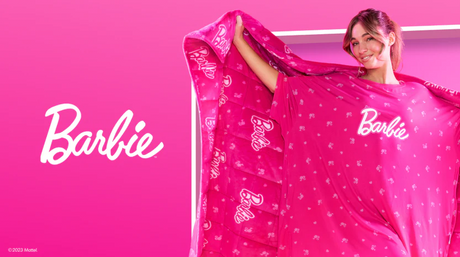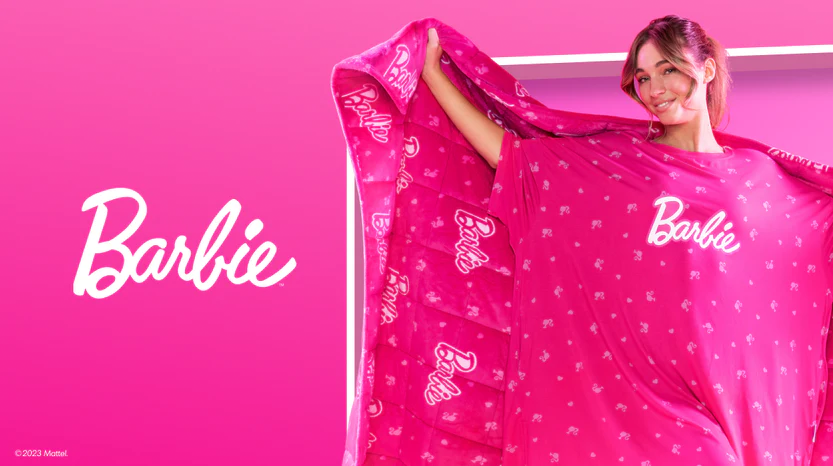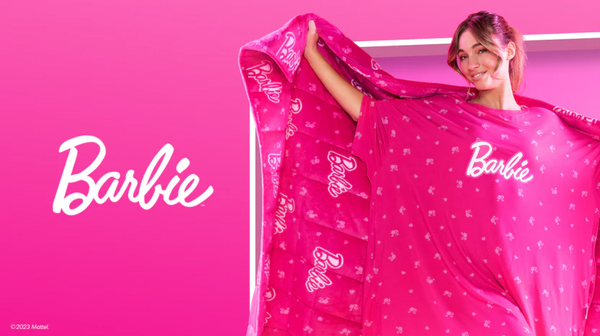 Living The Dream Life In The Barbie™ Collection
The official Barbie™ Weighted Blanket is the next evolution in comfort. Complete your dream house with a cosy accessory that everyone will love. Perfect for snoozing or cuddling up on the couch.
If you know someone who loves Barbie™ (or maybe it's you!), our official Barbie™ Oodie Weighted Blanket makes the perfect gift that's sure to make them smile. Grab yours today.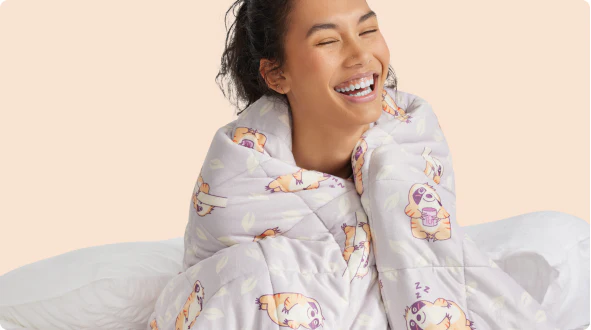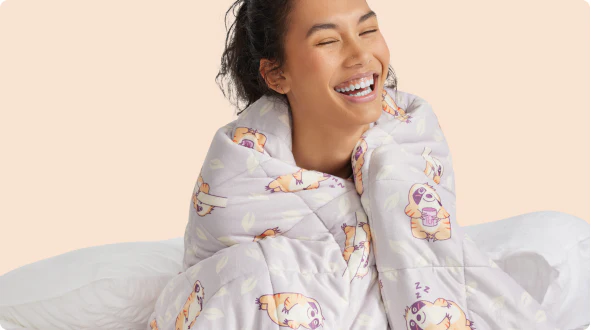 The Oodie Weighted Blanket cocoons you in complete comfort. Made from ultra-soft minky plush fabric outer with an internal polyester layer. The dual layers are designed to retain heat so you stay warmer for longer, not to mention it's super cuddly and snuggly. The weight of the glass beads sewn into the blanket activate pressure stimulation, so you feel like you're wrapped up in a big warm hug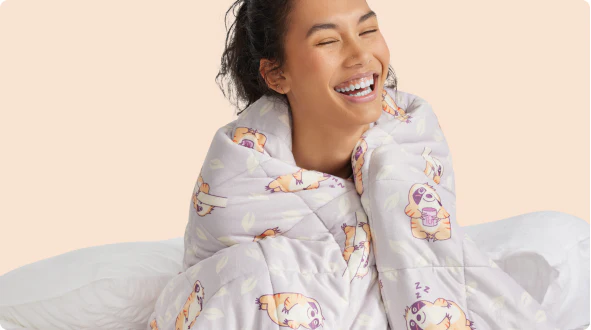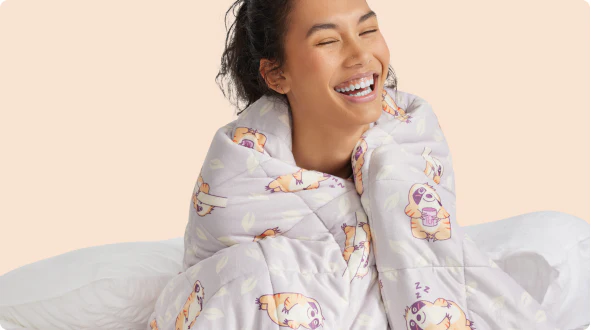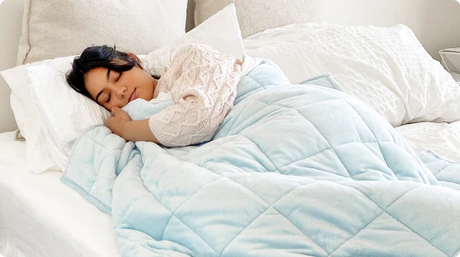 Reduce Stress & Improve Sleep
Oodie weighted blankets are designed to activate pressure stimulation or to put it another way, emulate the feeling of someone hugging you tightly. For many this is a soothing sensation that calms and relaxes the nervous system and can lead to improved sleep and lower anxiousness. In fact, a recent study on weighted blankets found that 33% of people reported decreases in nervous system overactivity, 63% reported lower stress levels and a whopping 78% preferred a weighted blanket as a tool to relieve stress over any other option.